Since 1967, TMC Power Equipment has been a leading supplier of commercial outdoor power equipment to the professional landscaping, gardening, and facilities maintenance industries. With headquarters in Monterey Park, California, about 6 miles east of Los Angeles, TMC Power Equipment has gained an enviable reputation in the highly competitive Southern California market as one of the leading brands of handheld power equipment.

Because TMC products are designed and built for professionals, all TMC products incorporate power to complete the job quickly, durability to withstand the pounding of everyday use and abuse, and ergonomic controls for comfortable and safe operation. You will find that these principals have been, and continue to be, the design guidelines for all product development.

In addition to its powerful and durable products, TMC provides unmatched service and support to its vast network of independent dealers. With products designed for easy serviceability, a large replacement parts inventory, and a knowledgeable and caring technical support staff, TMC ensures that if your equipment does requires maintenance, it can be performed quickly to get you back on the job and earning a living.

So whether you are a professional or a weekend warrior, we are confident that you will find that TMC Power Equipment is the only choice for your equipment needs.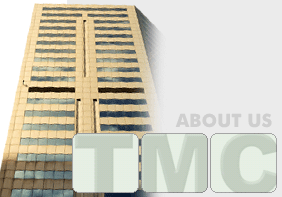 TMC POWER EQUIPMENT
2051 Saturn Street
Monterey Park, CA 91755
U.S.A.

Tel: (323) 728-7266
Fax: (323) 728-5304

info@tmcpower.com